First things first. Thx-a-lot Prague, Mystic Skate Park, ISU (International Skateboarders Union), Hotel Alice, and good friends for having us & celebrating the biggest Weekend @ 20th Anniversary of MysticSkateCup in 2014. Was amazing and we´re still stoked!
Congrats to all contestans, especially the winners.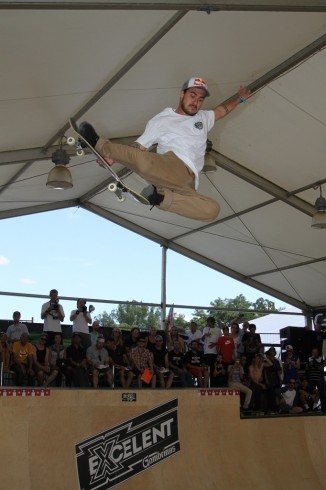 Es war ein unfassbares Wochenende!!!
Der Sonntag hätte nicht mehr Spannung bereithalten können, gab´s an diesem Tag schliesslich die Finals in 4 Kategorien ( Girls Street, Men´s Street, Bowl Pro´s & Bowl Legends). Unglaublich auf welchem Level sich die Rider sowohl im Bowl, als auch im Park battleten! Alle hatten "durch-die-Bank-weg" sichtlich Spaß, einzige Ausnahme Danny Carlson, der sich am Vortag die Innenbänder am rechten Knie verletzte. Hope your doing good and get well soon buddy!
Head over to www.mysticsk8cup.cz/en for results, recaps, Videos, Foto´s and more!
Or even the full results @ ISU´s Website by Sasha Steinhorst.
Voller Vorfreude verfolgte Ich dann die Legends im Bowl. Christian Hosoi, Sean Geoff, Dave Hackett, Steve Olson, Pat Nghoho, Dave Duncan, David Horvath, Chris Senn – was für eine Show!!!