GO FAKE YOURSELF ist eine Ausstellung von Arbeiten von Marlene Mautner die in den Räumlichkeiten von unseren Freunden von Brutal Beauty statt finden wird. Los geht es am Freitag, den 29. April 2016 ab 19:00 Uhr in der Schäffergasse 10-12, 1040 Wien. Das Atelier der Jungs wurde letztes Jahr im Oktober neu gestaltet und mit der Ausstellung BOTH SIDES OF THE BRAIN mit Fotos von Daniel Eberharter, bemalt von Christian Tanzer offiziell eingeweiht.
Hier ein paar Eindrücke dieses Events: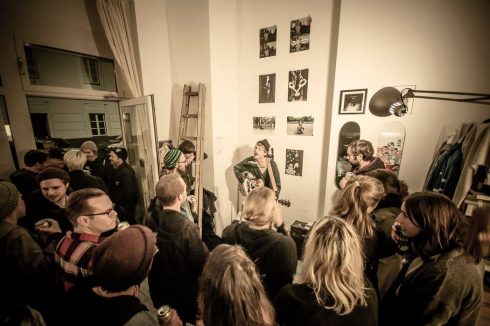 Die Künstler – Christian Tanzer (links) und Daniel Eberharter (rechts), sowie der Boss – Stephan Wabl (mitte):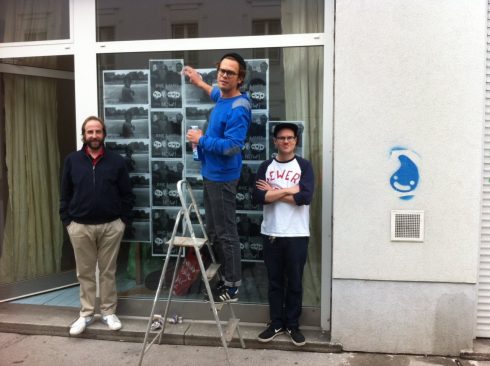 Wie man gut erkennen kann, ist die Stimmung und die Atmosphäre bei den Veranstaltungen im Atelier von Brutal Beauty immer vom aller Feinsten. Wer also am Freitag abends noch nichts vor hat, der sollte sich auf den Weg nach Wieden machen, in die Schäffergasse und sich den Event nicht entgehen zu lassen. Natürlich gibt es auch alle Info's, wie heut zu Tage üblich, auch auf Facebook.
Sollte jemand Problme haben, die Location zu finden – hier eine Karte dazu:
[mappress mapid="17″]
Bis Freitags …